It is a class for students who attend Japanese kindergarten and elementary school
Kinder and elementary program to enjoy the international environment for children who attend Japanese kindergartens and elementary schools. I am teaching English in a homely atmosphere. Phonics, pronunciation, listening, reading and writing skills will continue to grow. In this lesson, we will understand English at the sentence level by listening to an English shower, giving a good stimulation to the right brain and linking it with reading and writing.
We prepare the best course according to personal development and level
The degree and level of English development varies from person to person. Therefore, in the dress garden, we prepare the optimum course according to each level. For that reason, we deal with children who have been english and English conversation forever from the first time.
Lesson example
14:30 Circle time
14:50 Learning Center
15:20 Toilet  snack time
15:40 Crafts & Art
16:00 Playing in the garden or talking about games Ritomics in English English, etc. Music etc.
16:30 Time to go home
Certain Achievements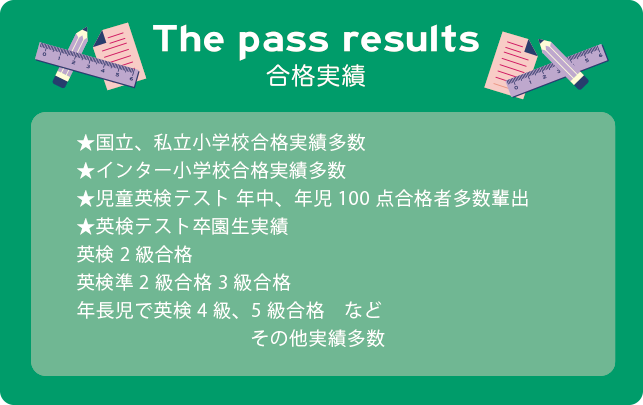 Voices from parents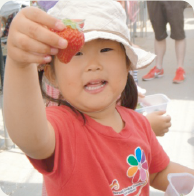 Real experiences learning in real society was achieved by accumulating various real experiences
Doremi garden respects the individuality of each child and raises it for long. In addition, I experienced real experiences in various places, and also touched people of various professions and experienced real society. Because of that, after entrance, it became a very aggressive personality.
Y
6 age
Price list
Monday
Leading Club  Beginner 2
15:00~
¥6,056
Leading Club  Advance
16:00~
¥6,056
Elementary school English class
15:00~
(1H) ¥7,365
(1.5H) ¥11,021
(2H) ¥14,708
Art Class
15:00~
¥8,500
Tuesday
Basic English
15:00~
(1H) ¥7,365
Ukulele Class
15:00~
¥8,652
Piano class private lesson
14:30~
¥8,652
Wednesday
English Gymnastics & Beginner Level
English
15:00~
(1.5H) ¥11,021
(2H) ¥14,708
ORT Oxford
Reading tree class
15:00~
¥11,021
Elementary school student Let's Go text class
16:00~
(1H) ¥7,365
Thursday
Ballet Class
15:00~
16:00~
¥9,084
Violin Lesson  Individual Lesson
16:00~
¥9,300
Mom English class
15:00~
¥7,570
Friday
Old Martial Arts English Swordsmanship Class
15:00~
¥6,056
Advanced English Conversation Class
16:30~
¥7,365
Leading Club  Beginner 1
15:00~
¥6,056